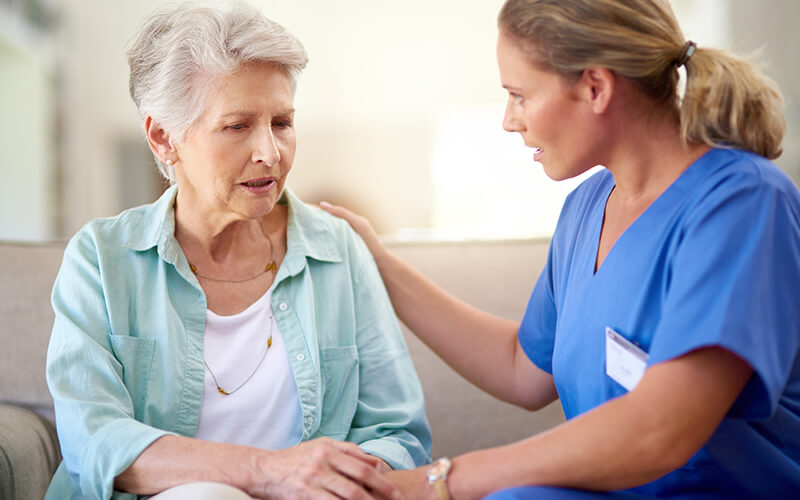 Understanding Loneliness Triggers In Seniors
24 Apr, 2021
This is an unprecedented time of concern due to the coronavirus pandemic and the need to practice strict social distancing and isolation has taken a toll on the mental health of people in all age groups, social status, and gender. It is a known fact that the pandemic has left us feeling lonely at some point. The feeling of loneliness can be more prevalent among seniors who are at an increased risk of experiencing complications from the disease and are isolated more.
The impacts of loneliness are not just restricted to mental health, it can also be linked to harmful physical conditions. Therefore, it is important to understand some of the triggers of loneliness in seniors to ensure their mental and physical health. Some of the triggers that can lead to loneliness in seniors, as shared by healthcare staff in senior rehab facilities are shared below.
Disruption To Daily Routine 
For many elderly people, it is important to have a routine around the activities in their lives. Also, routines are beneficial for seniors from a care standpoint. Having a schedule can offer a sense of purpose and consistency to seniors. However, the regulations around the spread of the COVID 19 pandemic have disrupted many of these routines. Group exercise sessions, opportunities to volunteer, medical visits, etc are much limited or canceled altogether. This can trigger feelings of loneliness, thereby increasing any emotional or mental decline in seniors. Therefore, you need to do whatever possible to prevent social isolation from draining the well-being of your senior loved one.
Increased Sense Of Disconnection 
Many studies show that even without coronavirus challenges, seniors are prone to social isolation and loneliness. Whether living alone or in senior assisted living facilities, seniors can have a diminished sense of connection to people and a good way to combat this is to have regular contact with other humans. This could be anyone from family, friends, caregivers, or even medical professionals. However, with the restriction on interactions and contact, due to the coronavirus pandemic, elderly people can feel more isolated. Even those seniors residing in senior living communities that encourage social interaction with the staff and residents are forced to stay isolated to avoid chances of contracting the virus.
Efforts to prevent isolation and emotional distress in seniors are much important during this time. With more and more chances of virtual connection and other ways to avoid loneliness, there are many steps that you can take to address the feelings of isolation and disconnection in senior loved ones.