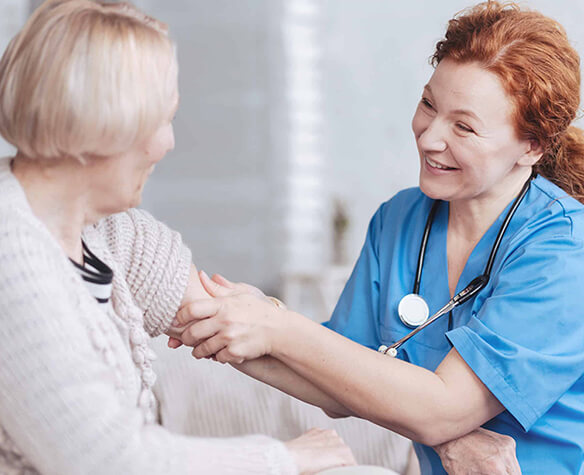 Moving Seniors Into Care Facilities
6 May, 2021
Moving seniors is never simple as we might think. Many of us think that our job is done when the move date for our loved one is set. However, that is not the case. We need to be involved as our senior loved ones transition into the assisted living facility and adjust to the new situations and surroundings. The suggestions and guidelines that are shared below can smoothen the transition of your senior loved one to senior rehab facilities.
Planning The Move 
Most seniors benefit more when you offer physical assistance in packing and unpacking things rather than just giving instructions. These choices can foster a better sense of identity for seniors in the new location. It may also be a good idea to offer a meaningful farewell from the place where your senior loved one is leaving.
Making A Familiar Environment 
When in doubt about what to take and what not to, it will be a good idea to keep things a bit longer, as it can help provide a familiar environment to the elderly person. Unnecessary things can be discarded later after careful consideration. When moving your senior loved ones to assisted living facilities, it is important to establish a familiar environment, which is more important than buying a new carpet or couch.
Things To Pack 
It is important to establish a familiar environment for your parent but at the same time, you also have to take into account that your parent will be moving to a smaller location. Therefore, deciding what to discard and what to keep, is of high significance. You can keep your senior loved one's favorite belongings to recreate the look and feel of what they enjoy. Try to keep their beloved decor, pictures, etc but make sure to avoid clutter. Take into account the size and layout of the living space while deciding on the things to pack and donate or gift items that you think your parent will never use again.
Designate Primary Liaison Person 
Enquire your initial contact about your primary liaison person. Personnel in senior rehab facilities can vary depending on the number of residents, employees, services offered, area, etc. you need to understand who the main point person is. In most of the senior living communities, the general manager will be the point person. The general manager will be able to let you know who to talk to in different circumstances. You may also ask for an organization chart and job descriptions if available.