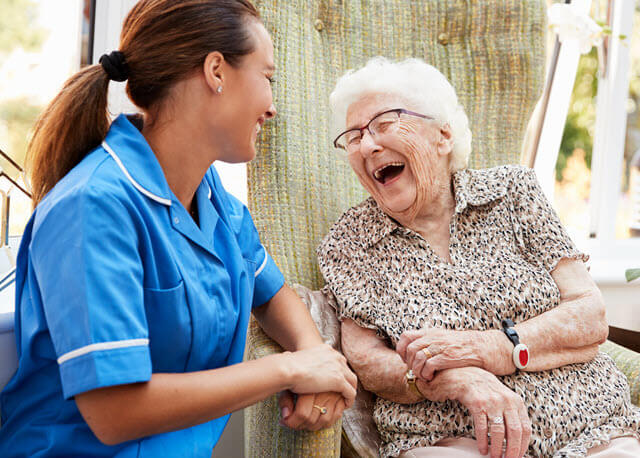 How To Manage Stress In Seniors?
28 Apr, 2021
Stress is something that all of us experience regardless of age and it can have emotional and physical effects on the life of seniors. Situations like the loss of a loved one, illness, loss of independence, etc could lead to stress in seniors. Experts in senior health care facilities share tips to manage stress in seniors. Read ahead to know.
Signs Of Stress In Seniors  
The first step of managing stress is to understand the warning signs of stress. Stress in seniors can present itself in many ways but there are some important indicators to look for. Some of the common manifestations of stress that can affect the quality of life of seniors are:
Indigestion
Difficulties to sleep
Lack of concentration
Tension headaches
Irritability
Heart palpitations
Overeating
Anxiety
Having adequate and restful sleep is important to manage and regulate the production of stress hormones. If an elderly person is not getting proper sleep and rest, it can affect their stress tolerance making it a greater health risk.
Stress Management In Seniors 
If you are in search of stress management ways to support the physical and emotional health of the senior in your life, you can consider the below-shared ideas.
Prayer Or Meditation 
There are many different types of meditation and studies have shown that including it in the daily routine of a senior can have great effects on the management and reduction of stress. Meditation can also have positive impacts on the emotional, mental and physical health of seniors. One of the best things about meditation is that it does not need any level of physical capability nor does it need any physical equipment.
Cognitive Exercises 
Many experts believe that some of the brain-stimulating activities can offer protection to the brain by forming a cognitive reserve, which can help the brain adapt to some mental functions. This can improve the capability of the brain to regulate stress hormones and fight the effects of stress. With cognitive stimulation, you can support seniors to minimize stress and optimize brain health. Activities like Sudoku, trivia games, puzzles, and other cognitive applications that are made for mobiles and computers can be effective in introducing mental exercise into the life of seniors in a skilled nursing facility or senior care homes.
If stress is becoming a debilitating or alarming issue in the life of seniors, it is important to seek professional help to get the best treatment to ensure the health of seniors.